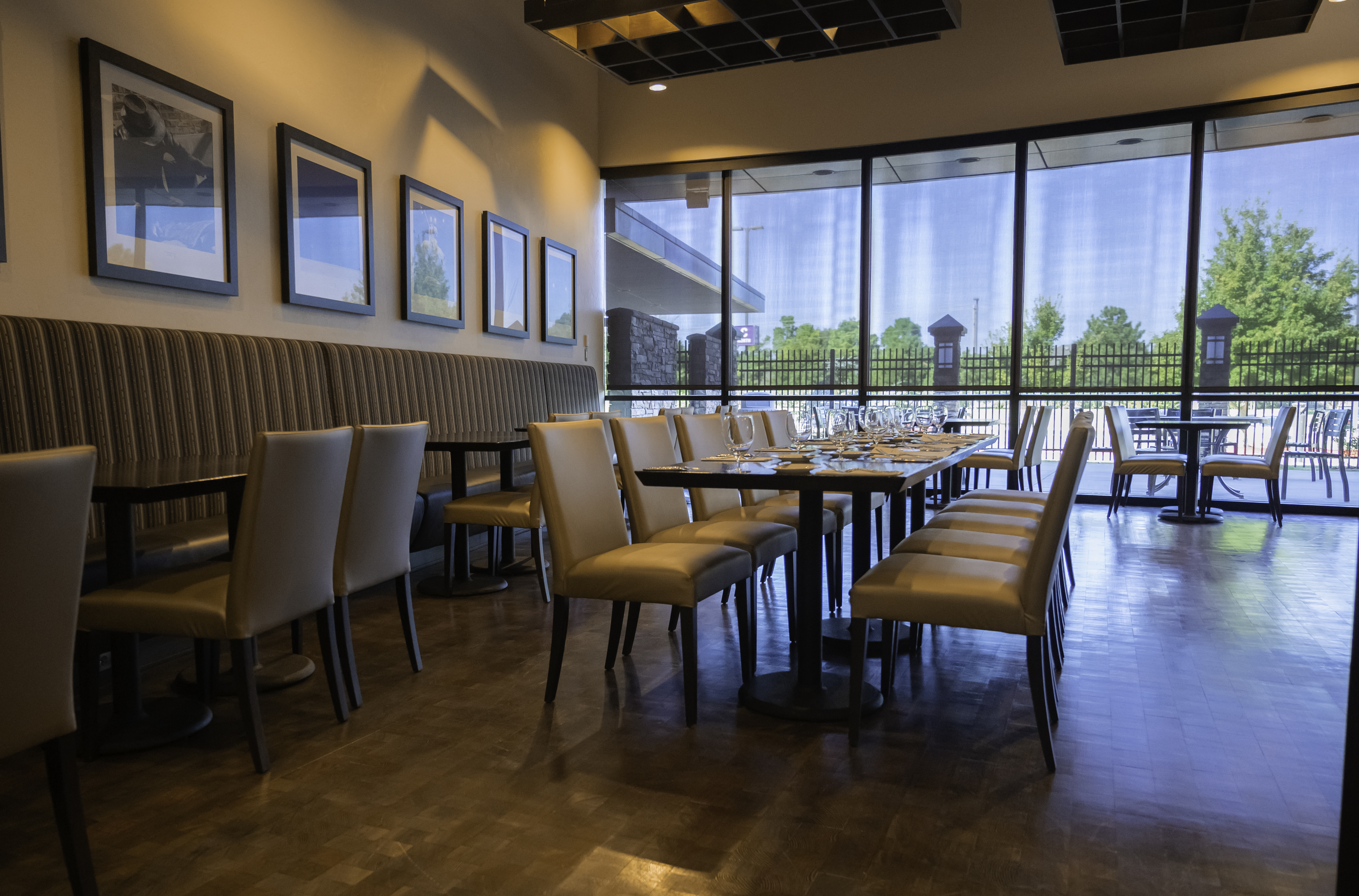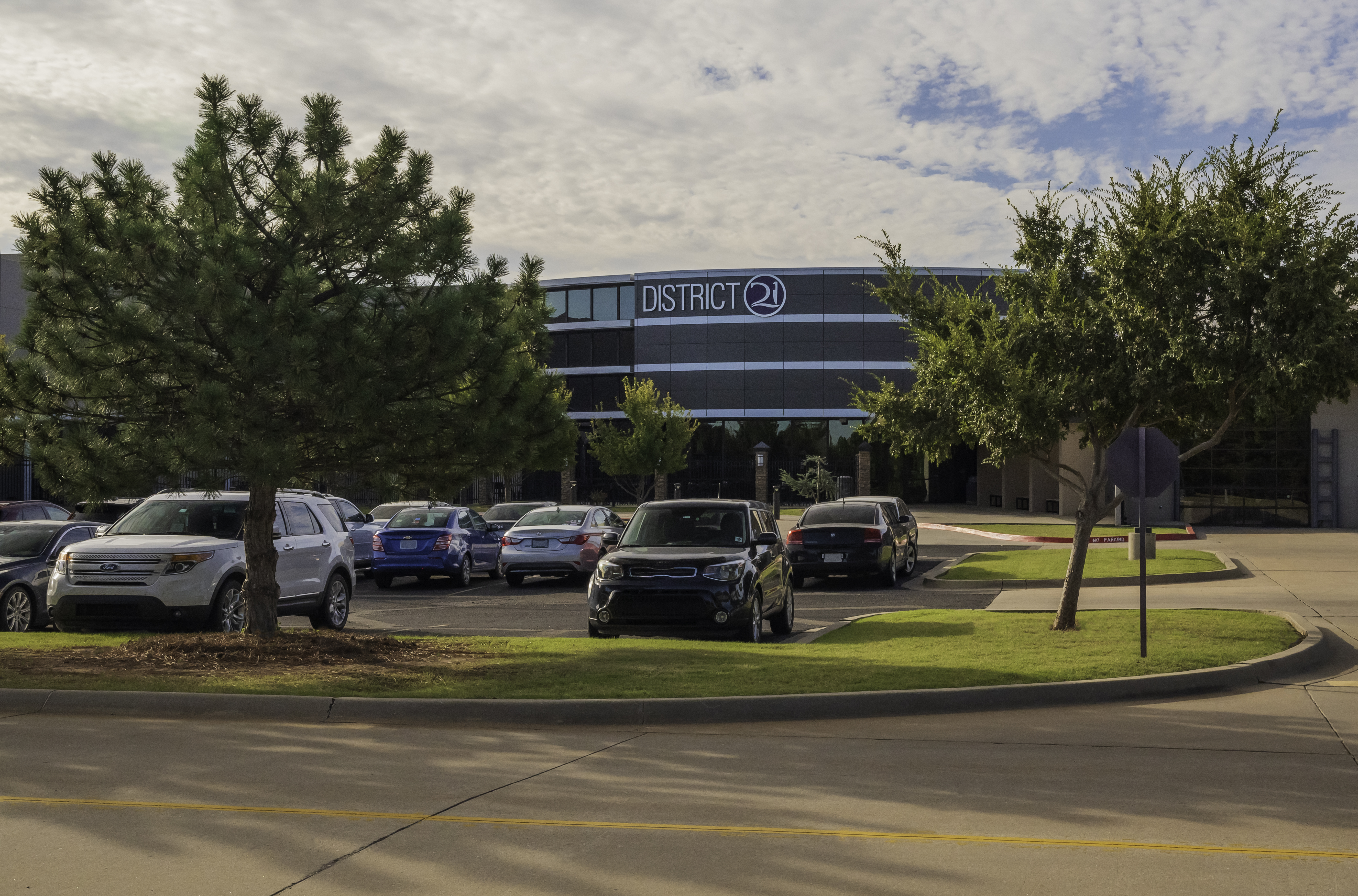 An Unparalleled Dining Experience
Due to inclement weather District 21 will be closed on Wednesday, February, 1, 2023
Open Tuesday-Friday, 6:00 PM-8:30 PM
Reservations Recommended - Call (405) 717.7700
Sign up for our Mailing List, and receive D21 updates!
(Leave a message with the day, time, number in your party, and a good contact number.  We will get back to you to confirm your reservation.)
The price of each Main Course includes your choice of a Starter and a Dessert.
Starter
Garden greens - With your choice of House made dressings
Greek salad – Cucumbers, red onion, feta, and kalamata olives
Toasted artichoke dip - With pita bread
Cicchetti - Crostini with marinated mozzarella and prosciutto
Pizzas
Margarita
Chicken Bacon Tomato
Main Course
Beef - Ribeye with fresh whipped potato and asparagus $26
Fish — Ancho chili glazed salmon with black bean corn cake and a jicama slaw $21
Pork – Char Sui glazed pork served with fresh baby bok choy $18
Chicken – a Caribbean almond-crusted chicken with mango salsa $16
Pasta – Creamy Cajun pasta, andouille, and chicken with freshly made pasta $16
Desserts
Please ask your server for the night's selections
---
---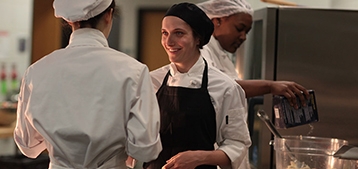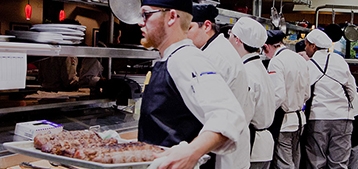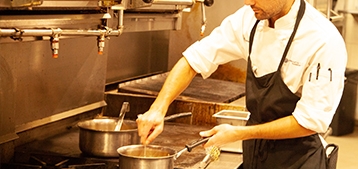 ---
Overall, this was a wonderful experience and I plan to go back again very soon for a regular meal at D21!
If you want a great date excursion or a fine place for celebration, the culinary school at Francis Tuttle has done something remarkable with District 21.
Oh my gosh! This is a hidden JEWEL OF THE MOST amazing and delicious food that you want to try. The food is FABULOUS and that is NO EXAGGERATION. Come here and you will get an amazing treat.
This was bar none....one of the best meals I have had in the last few years.
Dining Gallery
Here are just a few photos of some of the items you might find on our menu.
---